EDIT MAIN
Arthur School District Registration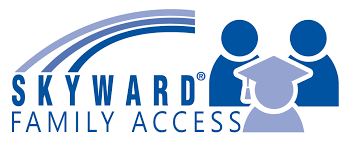 WELCOME TO THE ARTHUR CUSD #305
ONLINE STUDENT REGISTRATION
Arthur CUSD #305 is pleased to announce that we will be using online registration beginning the 2019-2020 school year. We will be using Skyward, in which you will be able to begin the process of registering your children for the upcoming school year in July 2019. If you do not have a computer, internet, or need assistance, the schools will be open as follows for assistance with the online registration:
Lovington Grade School - August 6, 2019 - 12:00-6:00 pm
Arthur Grade School - August 7, 2019 - 12:00-6:00 pm
ALAH High School - August 7, 2019 - 12:00-6:00 pm
Atwood-Hammond Grade School - August 8, 2019 - 12:00-6:00 pm

Letters will be mailed in July 2019 with your login information for Skyward Family Access. Documents can be attached online when you complete the online registration process. (This can be done by scanning them or taking a clear picture of your documents).

SKYWARD MOBILE ACCESS APP
With Mobile Access, you can access many of Skyward's features from your smartphone or tablet.
Parents/guardians and students will have immediate access to student grades, attendance, behavior, lunch accounts, pay fees, receive push notifications and more Family Access functionality.
Skyward's mobile access app is available on all major mobile platforms including iOS, Android, and Windows.

STUDENT REGISTRATION INFORMATION
*New students to the district must visit their corresponding school for more registration information.
Documents Needed for Students
Birth certificate (new students)
School physical exams/proof of immunizations: New students, K, 6th, 9th grade
Dental Exam: K, 2nd, 6th, 9th grade
Vision Exam: K
Sports Physical (JH & HS athletes) - Freshman physical counts as sports physical

List of Required Medical Records Needed
AVAILABLE FORMS
SCHOOL SUPPLY LISTS