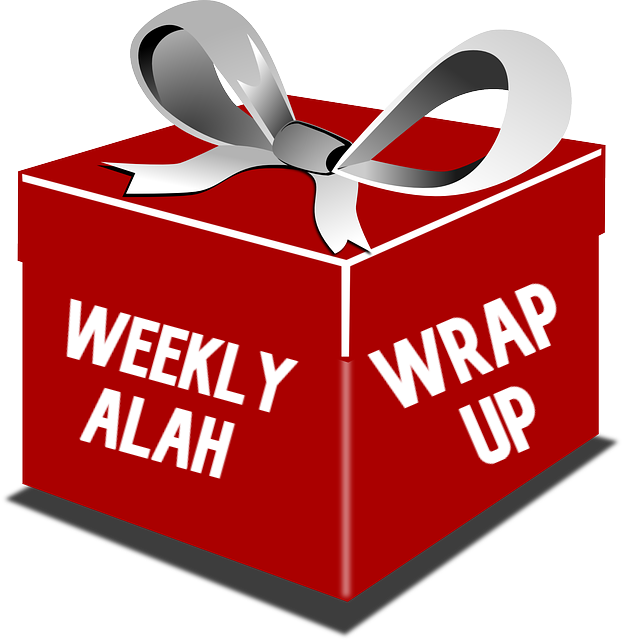 Weekly Wrap
Steffanie Seegmiller
Friday, February 14, 2020
Good afternoon,
We have shared our concerns about vaping with you throughout the year and I'm sure you have continuously heard about it through various news stories. But did you know …
A recent survey of kids resulted in 37% of kids stating they did not even know that it was nicotine they were inhaling.

55% of high school and 33 % of middle school students surveyed reported to us that they were current e-cigarette users.

Youth who begin to use E-devices are 6 times more likely to become nicotine dependent.

Research says that those who use e-cigarettes have 55% increase in depression and anxiety; 44 % more likely to have a stroke and 34% more likely to have heart disease.
These statistics clearly show we have a problem that is more than just kids being kids.
As educators, we of course, believe that education is the key. Therefore, on Tuesday, February 25th we will be hosting a speaker, Michael DeLeon from Steered Straight, Inc., to talk about the truth about e-cigarettes and what ingesting volatile organic compounds can do to the body. We will also discuss how the students are being targeted with marijuana and solutions to this problem! The high school students will be hearing this speaker at 8:30 A.M. and then at 6:30 P.M., we will be hosting a Parent Academy. We encourage you to mark your calendars and join us.
Freshman Orientation was moved to Thursday, February 20th because of the weather. Maybe this will be the last weather change we have to make this winter!
Don't forget that Monday, February 17, is President's Day and we do NOT have school.
Stay warm….
Mrs. Seegmiller
#GoKnights
This Weekend at ALAH
Scho Bowl - Masonic Academic Bowl Sectionals @ Arthur 8am
Boys Basketball Fr/Soph Tourney @ Sullivan Game 10:30am Bus 9:30am
Boys Basketball Fr/Soph Tourney @ Sullivan Game 1:30 pm
Boys Basketball (Makeup Game) vs. Arcola J.V./Var @ Arthur Game 4:30pm
Monday, Feb. 17th
No School
Boys Basketball vs. Newton Fr/So @Arthur 5:30pm Game
Tuesday, Feb. 18th
Art Club after school until 4:15 pm
Boys Basketball vs. Sangamon Valley Var/J.V. @ Niantic Game 6pm Bus 4:30pm
Wednesday, Feb 19th
Thursday, Feb. 20th
Scho Bowl - Conference Match vs Arcola, TriCounty, & VG @ VG Game 5pm Bus 4:05pm
Freshmen Orientation - 5:45 - 7pm
Friday, Feb. 21st
Boys Basketball vs. Okaw Valley Var/J.V. @ Arthur Game 6pm
Saturday, Feb. 22nd
Resources for your student ….
Math and Writing Center during 8th hour every day.
Homework Hangout Monday-Thursday 3:15-4:15
Knights' Table - students find the link on their announcements every day for the food pantry.