Good afternoon, AGS families! For those who ordered meals, pick-up is Monday, March 23 from 9-11 a.m. We will have a drive-thru line in the North circle drive. Please remain in your car as we will bring your food out to you. This will run similarly to a fast-food drive thru service. Have a great weekend!

Good morning. This is a reminder to submit the food service order form by noon today. These orders can be picked up Monday, March 23 from 9-11 am at any of our buildings.


With so many students having to connect from home, Consolidated Communications has offered two months of Free Home Internet Service to help, including free installation, for those who are within Consolidated's reach are are not currently Consolidated customers. Take advantage of this offer in two easy steps: Call Consolidated Communications: 1-855-399-3084 Mention Offer Code: "Two Months Free" Thank you Consolidated Communications for making this service available to our students.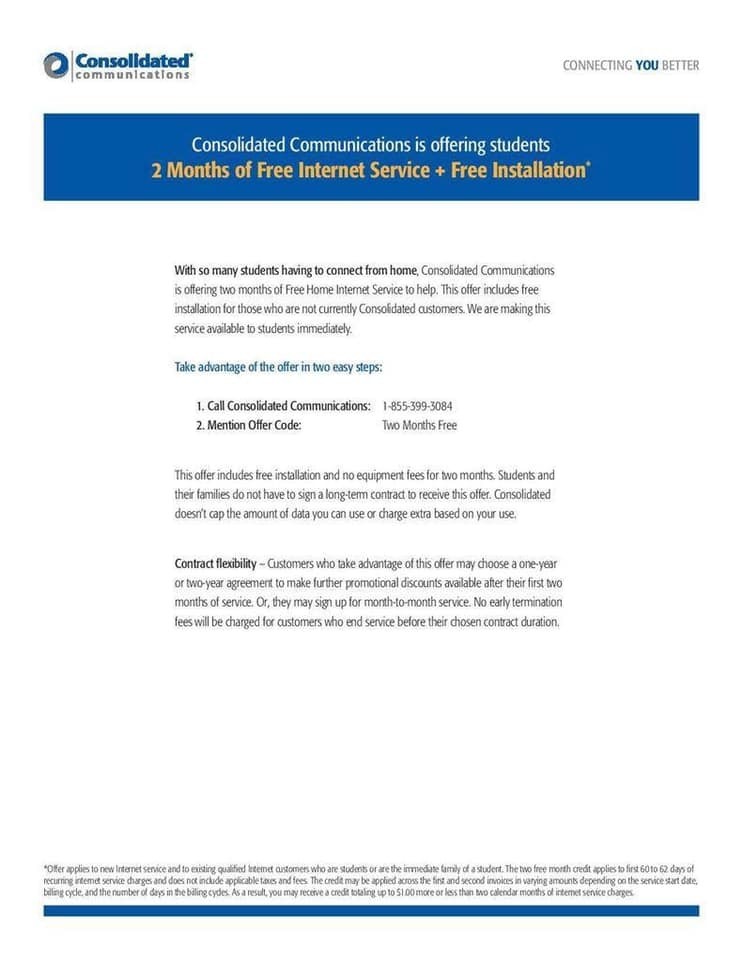 A message from the Fine Arts Boosters With the school closure, we are trying to arrange local drop offs for fundraising envelopes. If you have questions please contact Mary Kirwan Johnson 217-714-004. Please follow the instructions below 1. Please list student Name, School, and grade on the envelope. 2. Please check to make sure order totals match money received. 3. Turn in by Wednesday, March 18. Drop off locations: Arthur: Diane Woodard Lovington: Jenny Moore Atwood: Mary Johnson Hammond: Amy Nichols Garrett: Angie Schable Pierson: still working on it The statewide closures may impact our delivery date. We are trying to work through everything. Thank you.


Good afternoon! Thank you to all of our staff that came out and helped distribute meals this morning. We had a great turnout! If you were unable to come pick up food for any reason and you still need some please call your respective building. We will work with you to make arrangements to get you what you need.


Kids got a chance to check out some of the BRAND NEW Books in Speech today! Looking forward to many literature-based speech therapy opportunities using these books in the future!! Thank you to the donors! YOU helped make this possible #GoKnights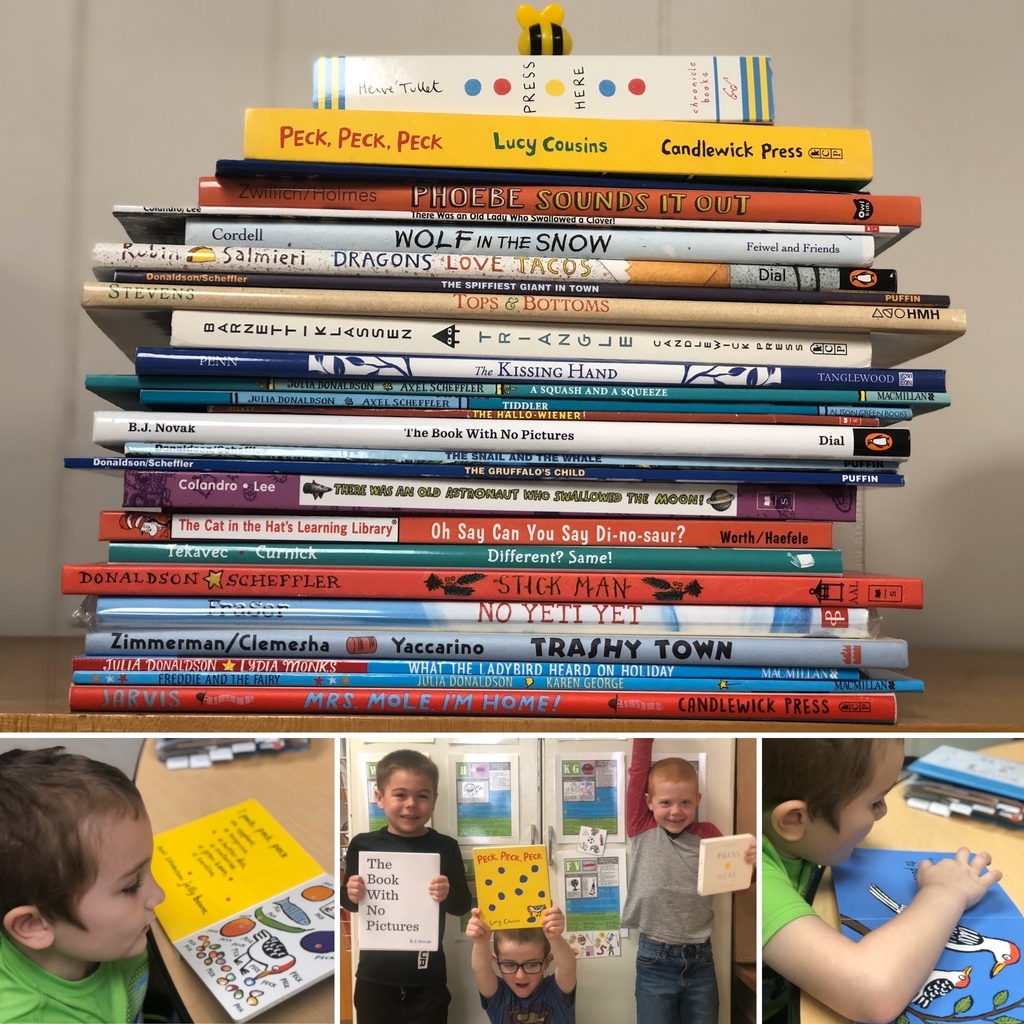 Another shipment from Donors Choose project! I'm as excited as the students will be, to get theses catalogued and on the shelves ready for check out!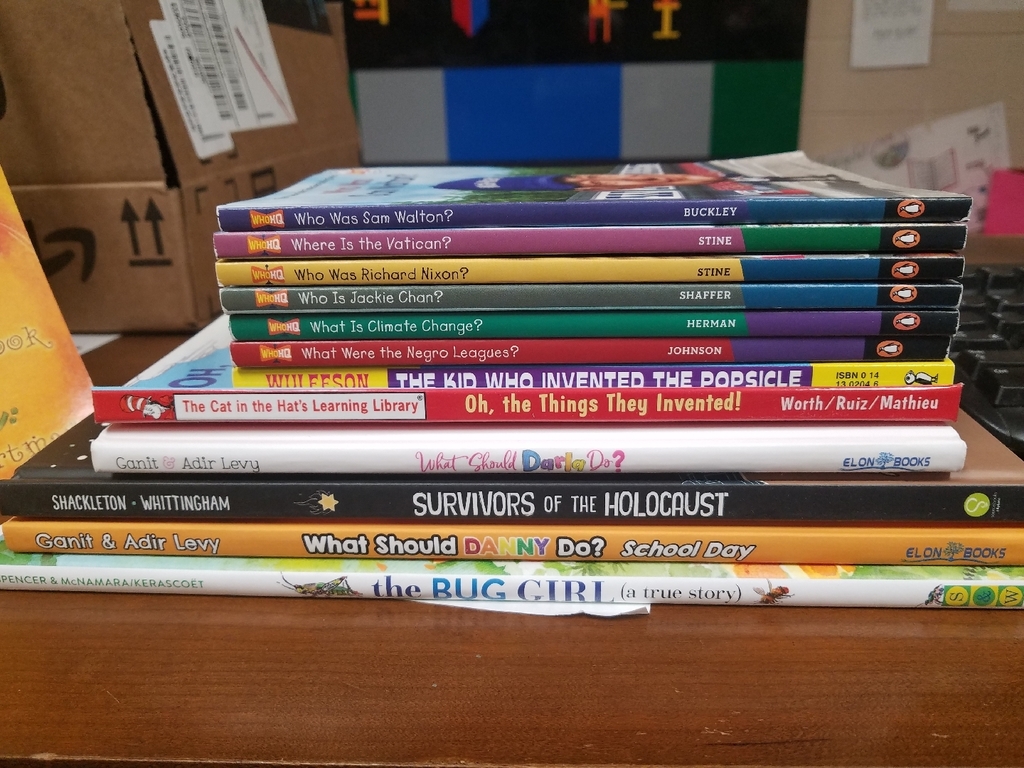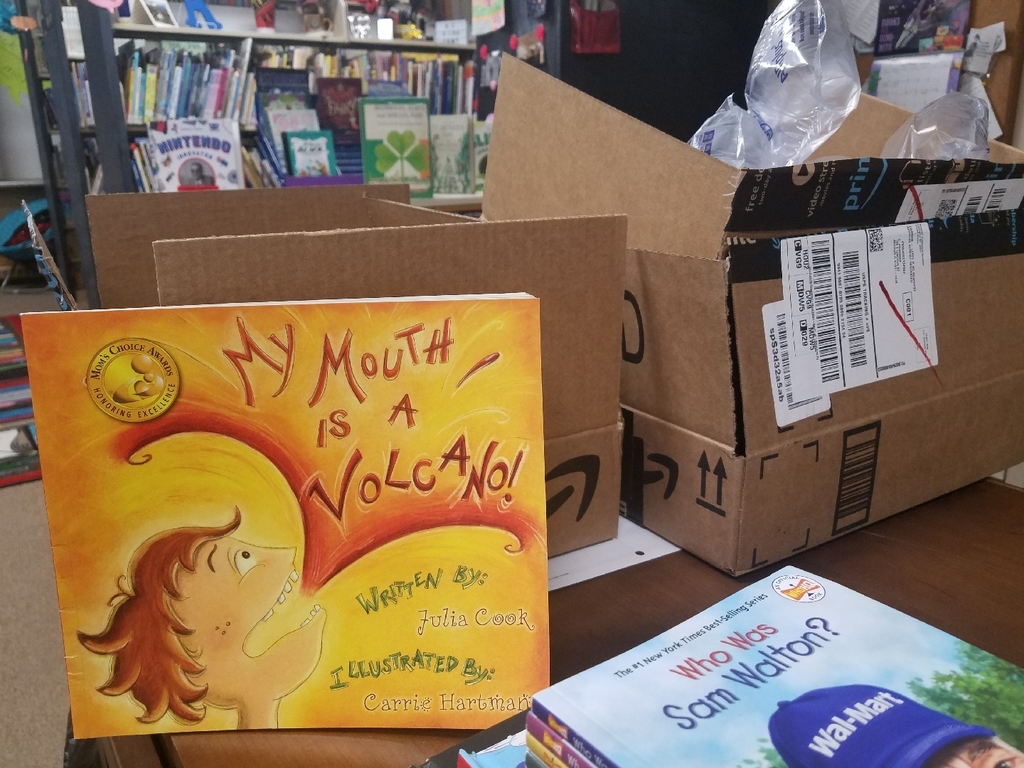 Don't forget that tomorrow is Spring Picture Day. Bring your best smiles!

Congratulations to our Quarterly Recycling Competition Winners: Mr. Punches 5th Grade and Mr. Ragon 6th Grade. Their classes will have a Dilly Bar Party next week!
The AGS library #Fill Every Shelf Donord Choose project was also fully funded on Monday!! To all our very generous donors, "We couldn't do this without you.Thank you!!"

Mrs. Crothers' #FillEveryShelf DonorsChoose project was fully funded on Monday. Boxes full of books started arriving on Wacky Wednesday!! #ReadAcrossAmerica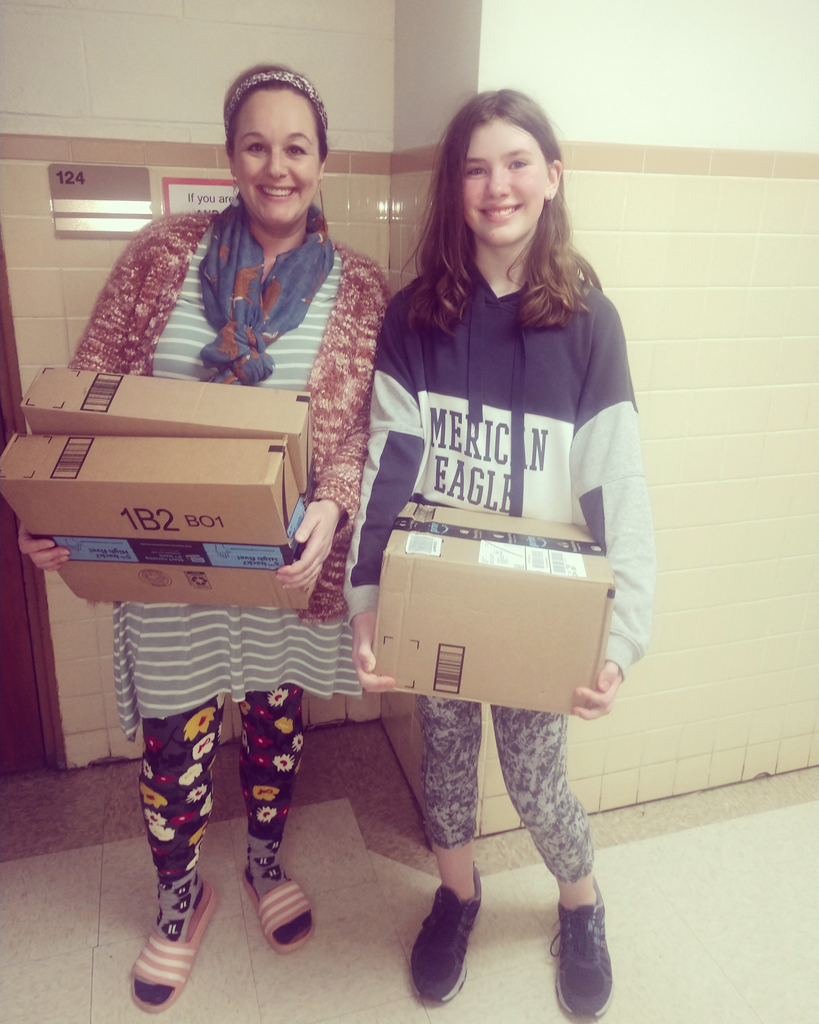 Colin Fay took the challenge in STEM class this semester to submit an Intent to Fly form to Cubes in Space. Today we were notified that his experiment received an Invite to submit an application!! His experiment will fly in a NASA Sounding Rocket this summer in Chincoteague, Virginia! They will fly 250 experiments and had over 400 applications from around the WORLD.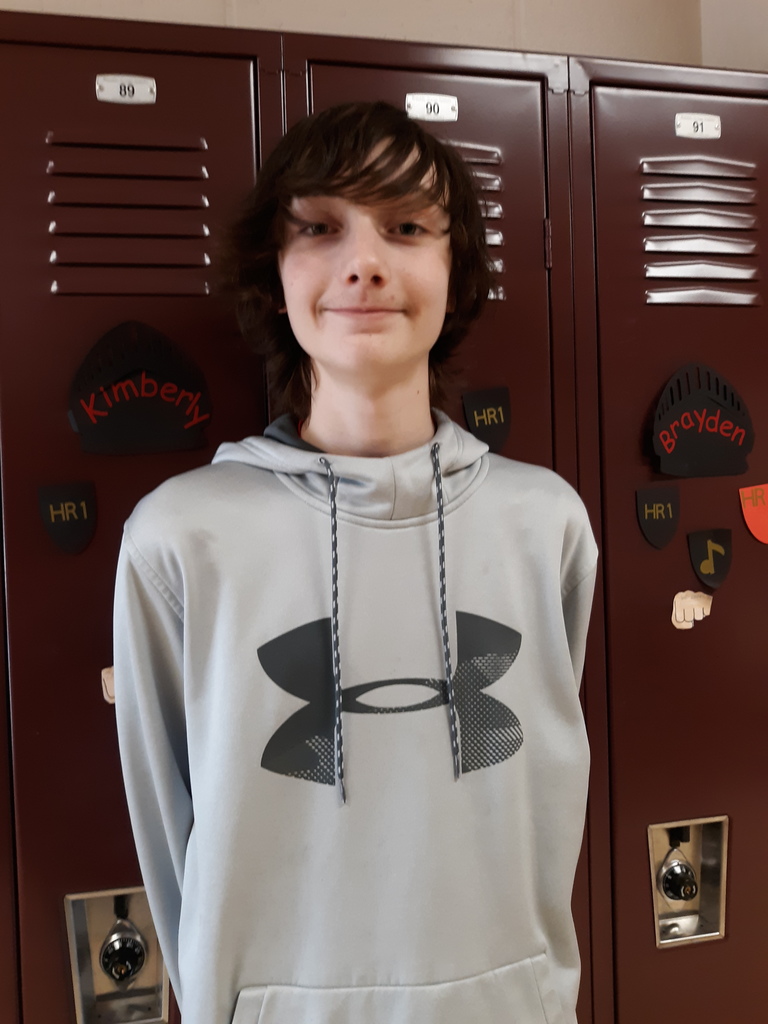 Ms. Davis' 2nd graders had fun dressing up for Wacky Wednesday, watching Horton Hears a Who and making yummy elephant ears today!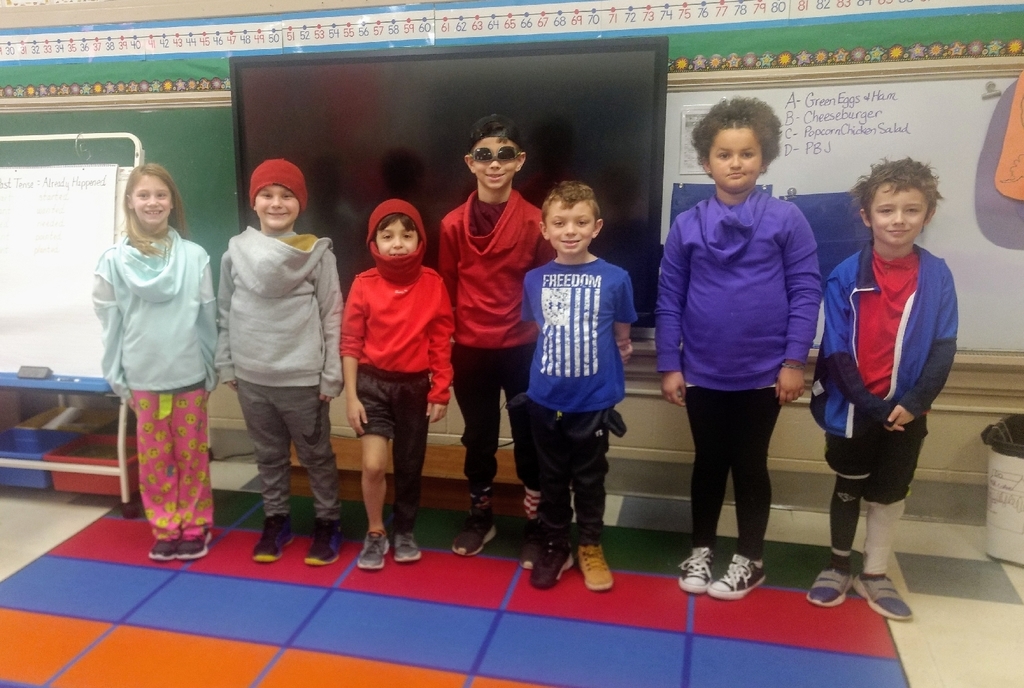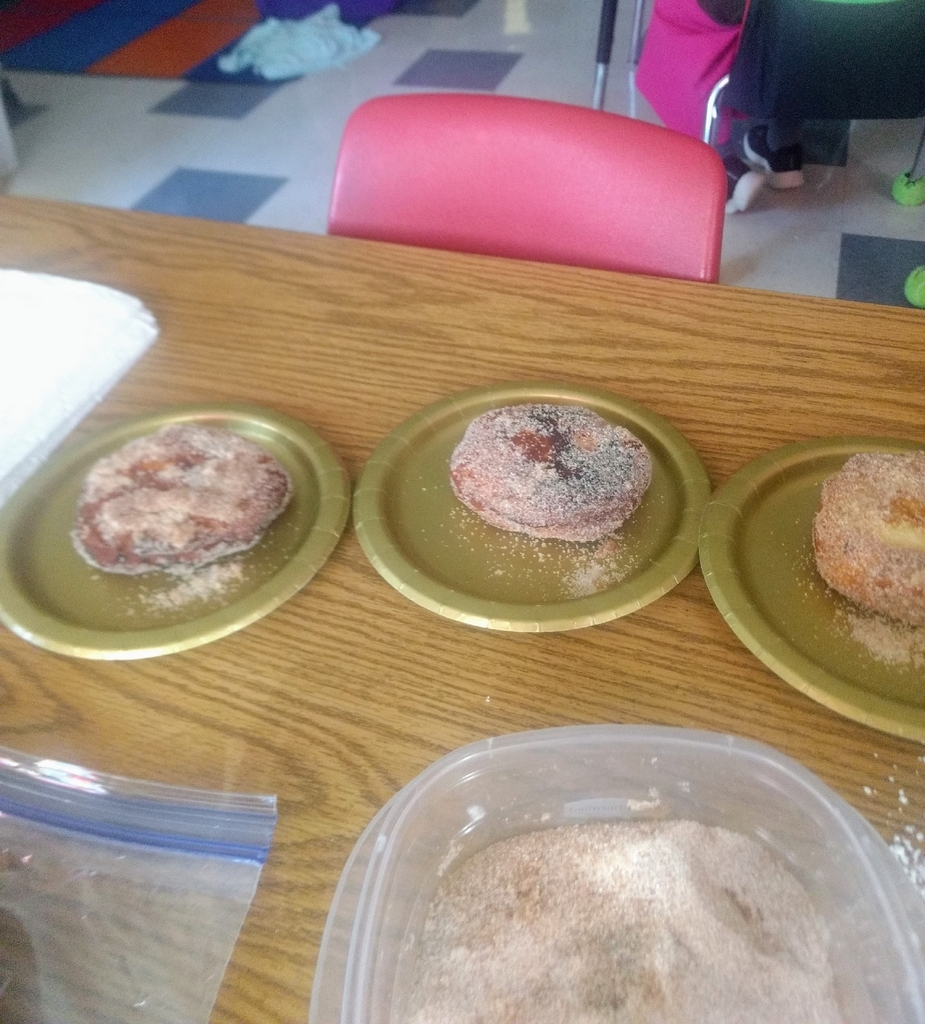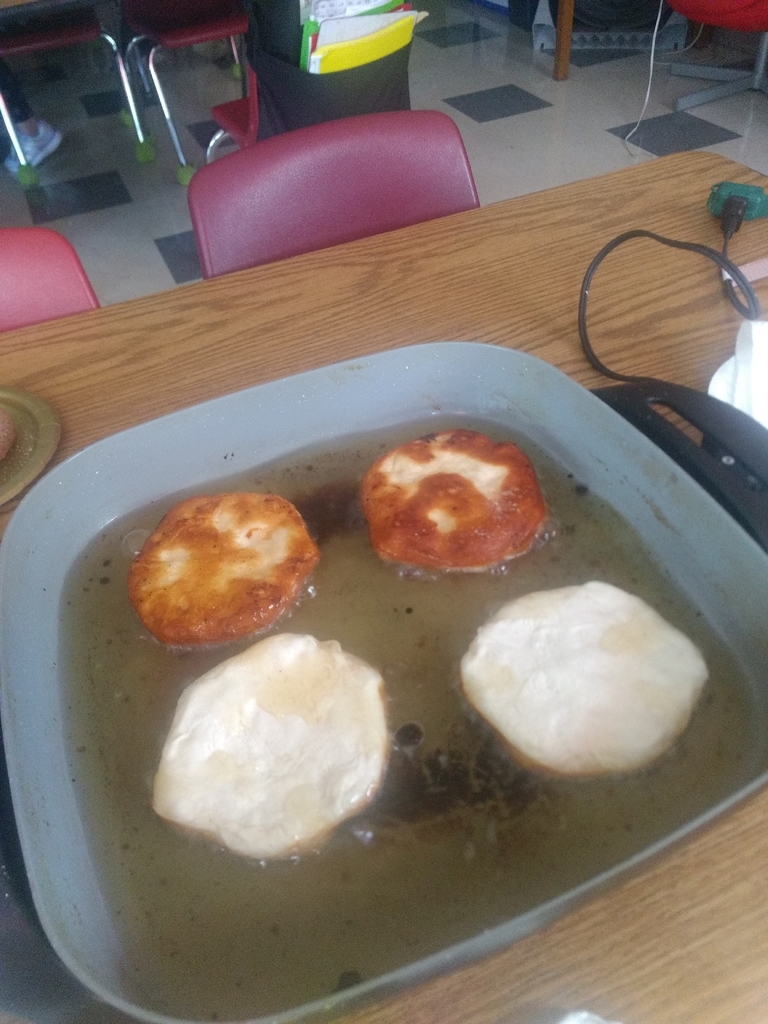 We are excavating today in 4th grade! The kids are using a toothpick to excavate the chocolate chips out of a cookie! Yesterday we went on a virtual field trip to the American Museum of Natural History to learn how paleontologists use excavating to discover artifacts that give us a glimpse of life millions of years ago!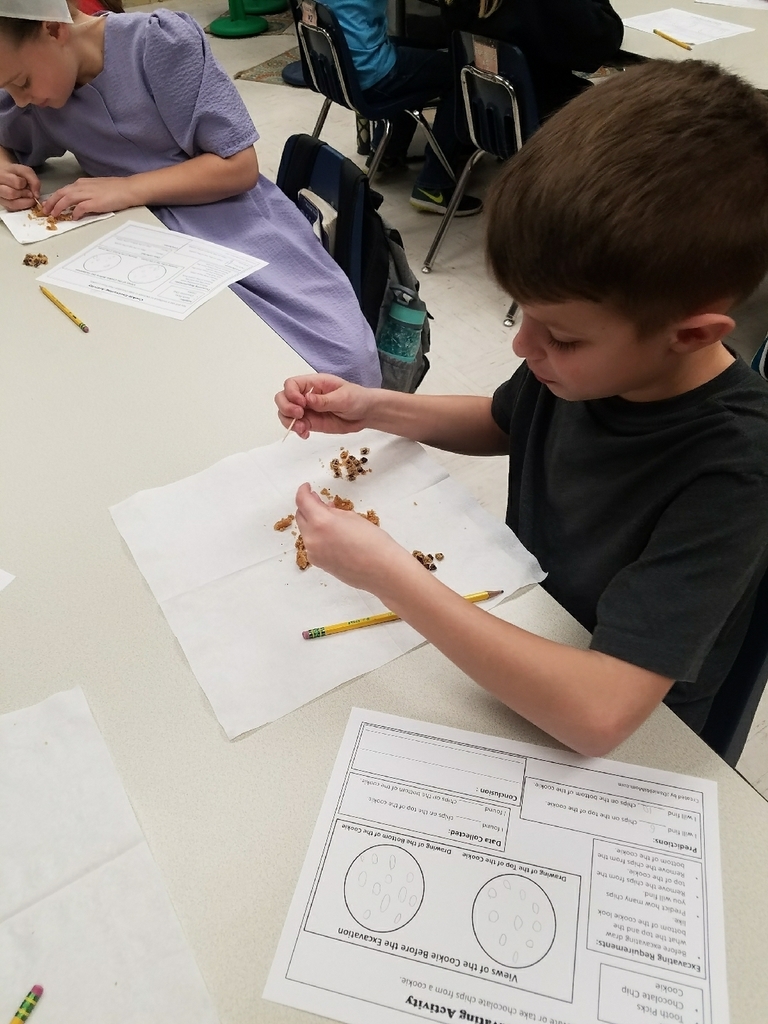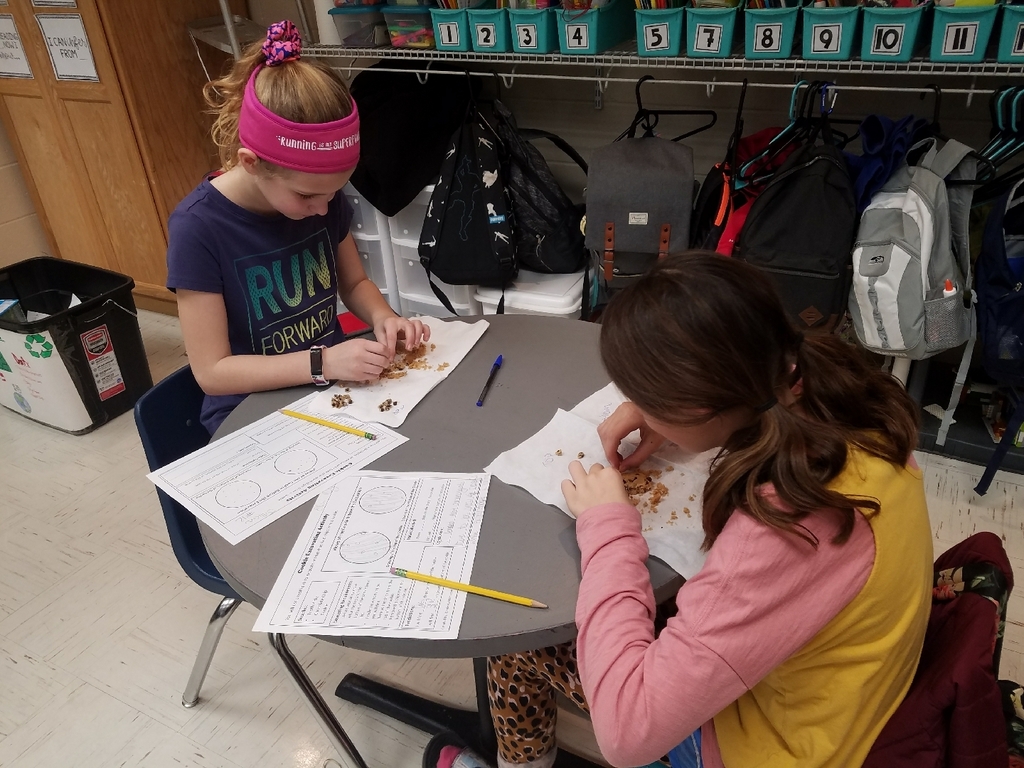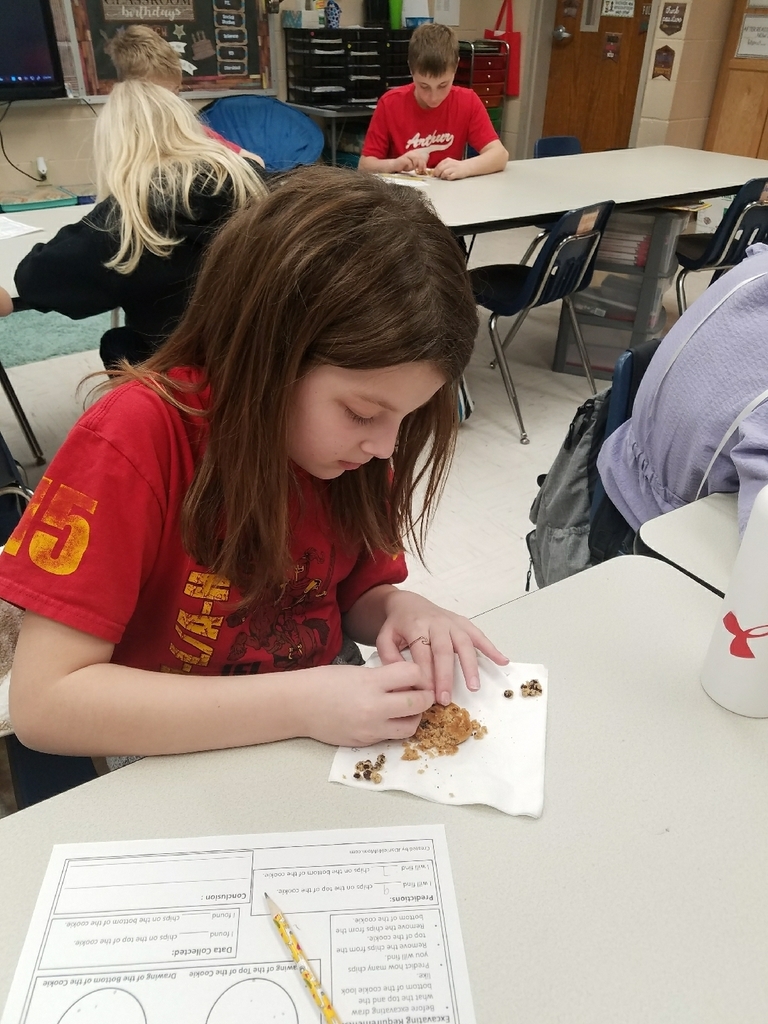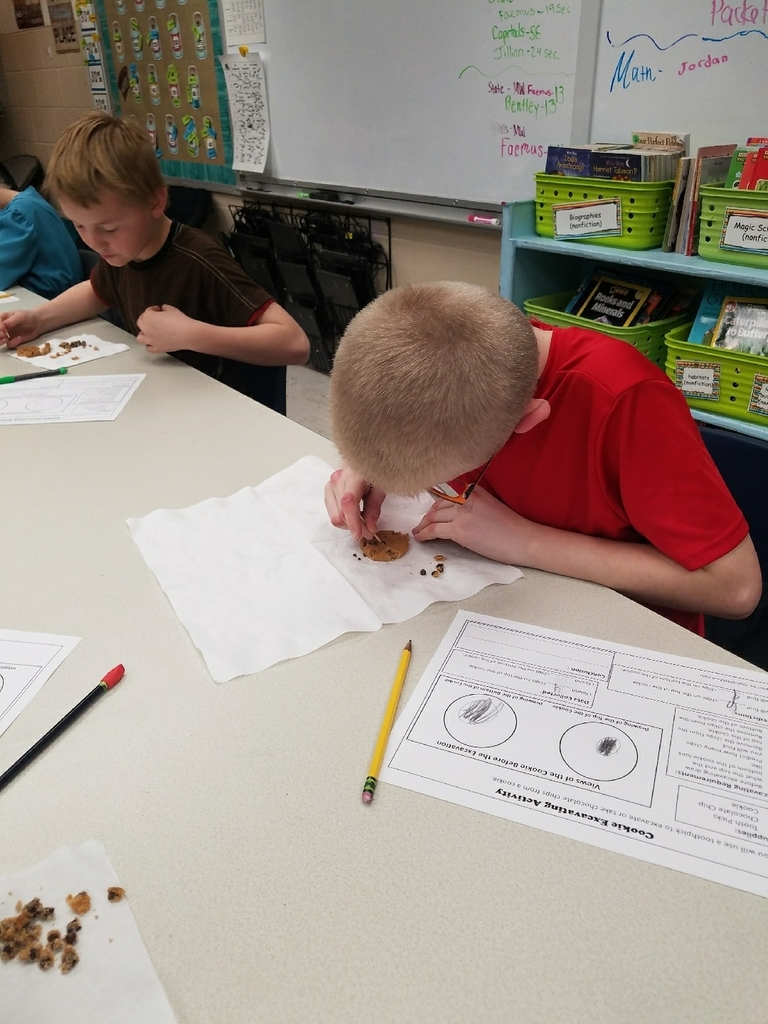 Decimal Art in 4th Grade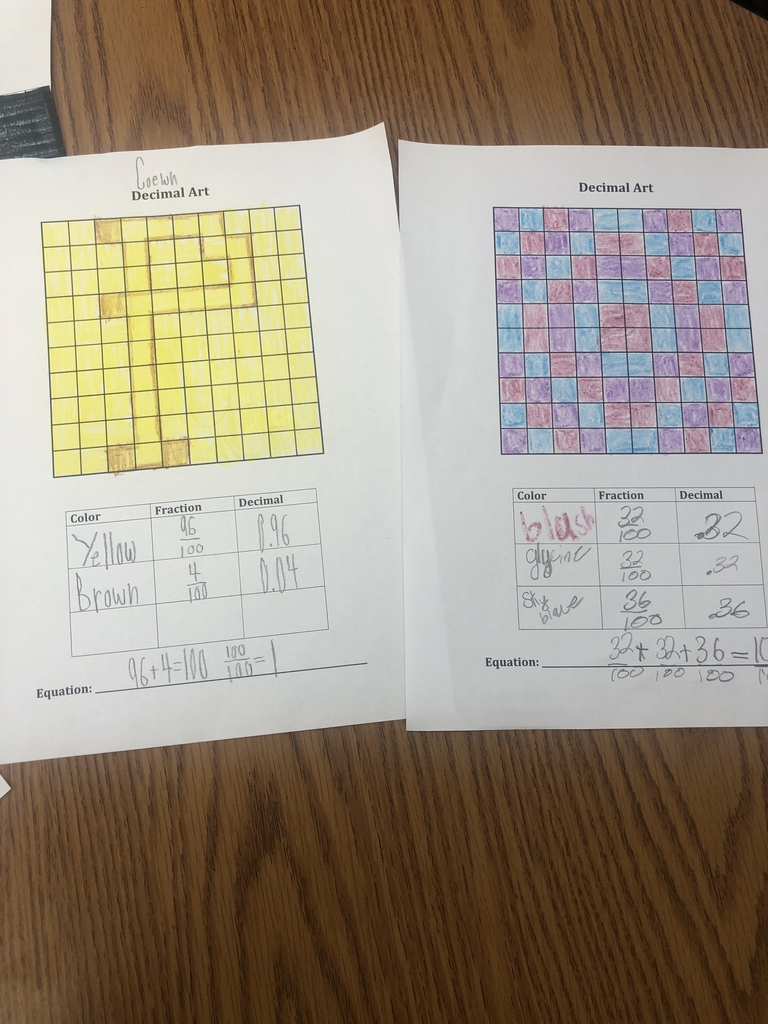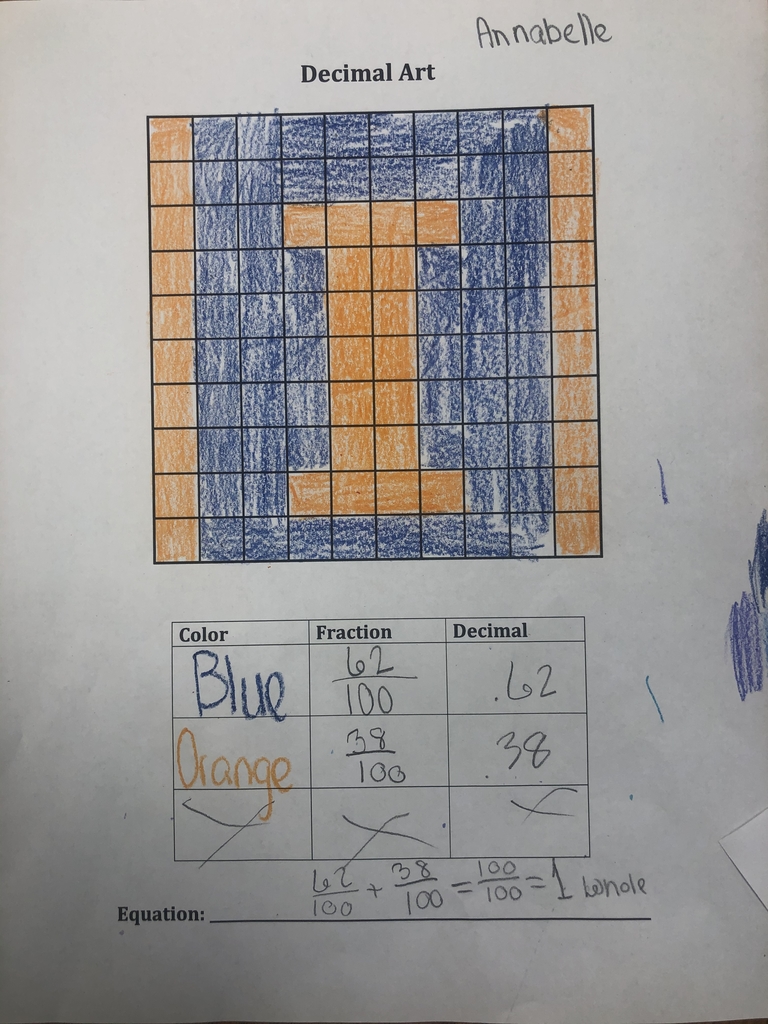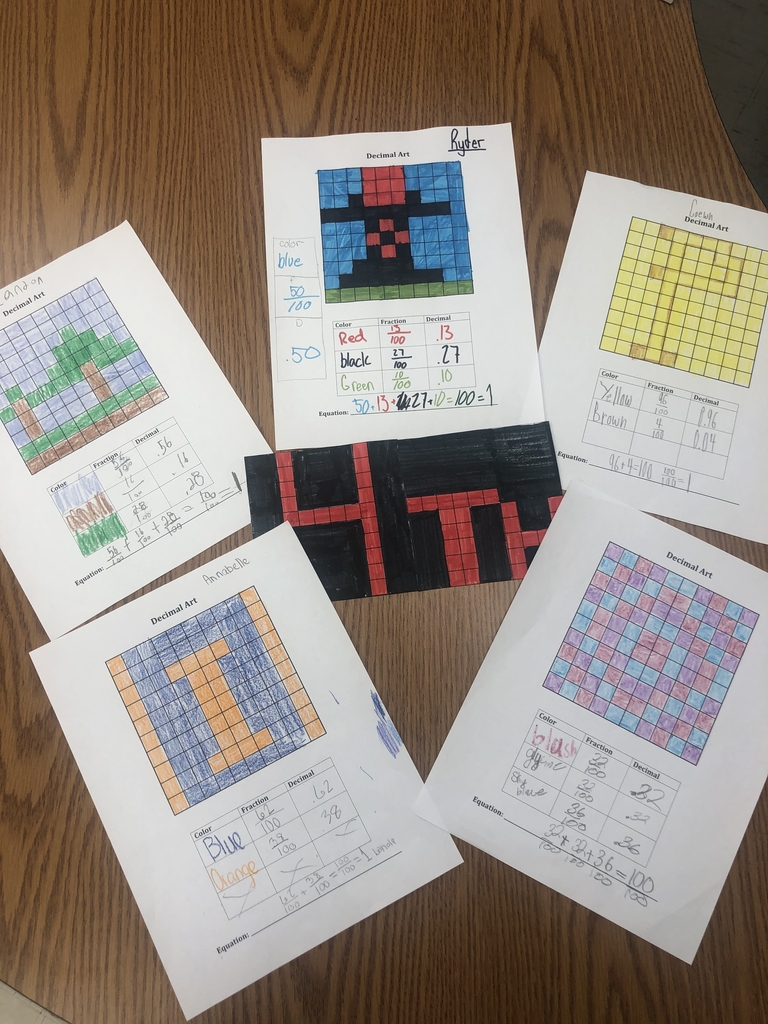 I had some students who were super excited to receive their invitation to the ice cream party for the Blue Stem Reading Challenge!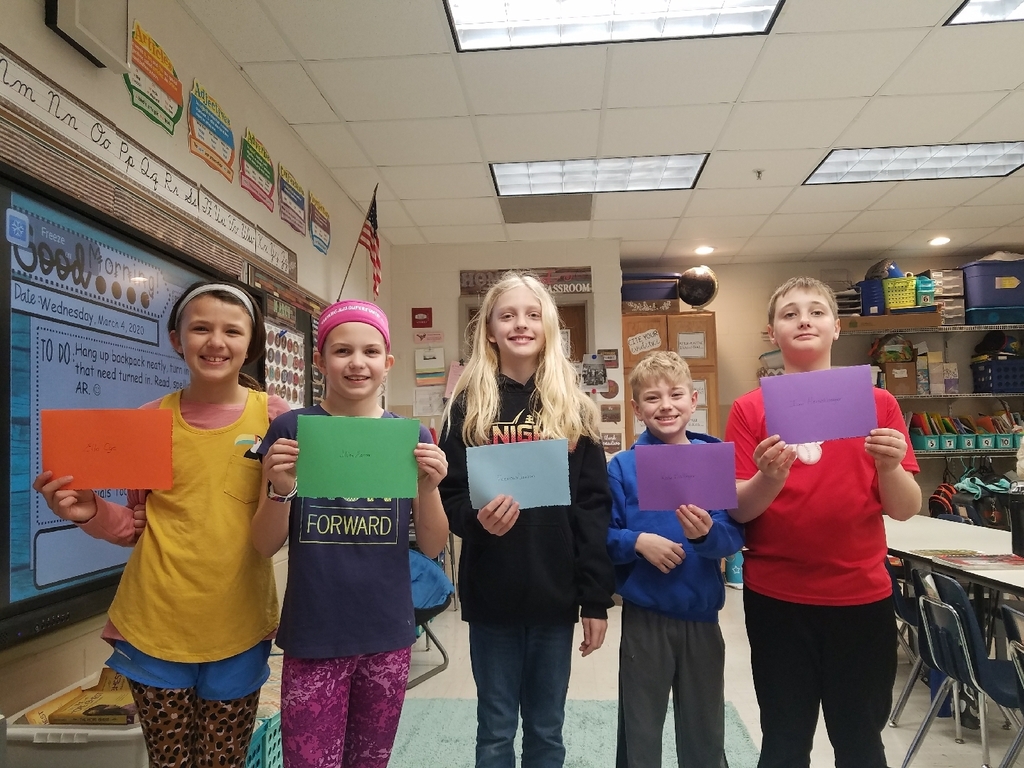 Our first Junior High Scholastic Bowl Meet was last night at Stephen Decatur Middle School and it went well! The Varsity team won 2 out 3 matches and the Junior Varsity had a good first experience. Our next meet is at Home on March 17.